Rashtriya Gaurav Top 30 Icon Award is an initiate by "Golden Era" to recognise the great efforts and contribution in nation's building. This is an honor for all those dignitaries who have performed a remarkable contribution in their respected field.
The nomination fees cover a substantial percentage of the award ceremony's operational costs, with the remaining funds going to the Leadership program, which assists students in becoming next-gen innovators and leaders. Limited Seats Available.*
Participation for only pre-registered delegates only, there is no onsite registration at the conference venue.
Award Nominations Fee 1500+5000 (Award Nomination + Award Kit + Name registered in NPBR under RGA + All other participation benefits).
To be celebrated:
Raipur Chhattisgarh, December 2023
Join us as an MSME/ Industry
To know more about Rashtriya Gaurav Top 30 Icon Awards
PR & Auditing charges applicable for finalized winners.
Fees for award ceremonies will be determined by the city and venue.

Non-eligible applicants can get fully refunded If your profile is disqualify.
What happens when an application is rejected?
Total fee will be refunded, However if an applicant still wants to apply as a delegate then 5500 Fee will be duducted. 
Certificate of Participants will be presented on the stage..
Please check all the fields one by one. There might a colomn unfilled. or may not be selected/ ticked.
I have files more than 10mb. How do I send you big files?
Please send all the documentations on pushkar@goldeneraevents.com
For Virtual application only. How do I receive my award kit?
An award will be sent to all successful applications within 10-14 working days through Speed Post.
Appreciation certificate + Award souvenir (Winning trophy) Please read the terms of policy in the application form.
For more information regarding this please whats app <your_name> space <contact number> space <RGA 21 Nominations> at 9555421414.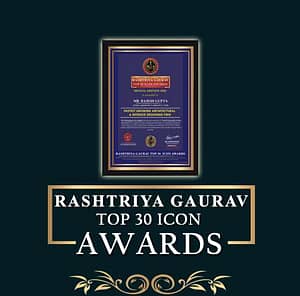 Hits: 460